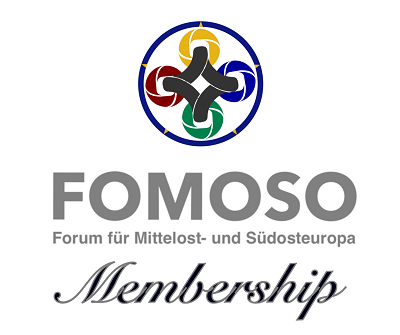 ---
Become a member of FOMOSO!
Thank you for your interest in FOMOSO. If you would like to promote our work on an integrative Europe or you want to actively participate, then join us! An active membership costs CHF 80, a passive membership CHF 40 and a membership for students CHF 20 per year.
---
What can you expect from a membership at FOMOSO?
Getting access to a network of people interested in Central-Eastern and Southeastern Europe
Participating in member meetings, expressing your own ideas and working on joint projects
Possibility to publish your own interesting contributions
Getting help on political issues relating to Central-Eastern and Southeastern Europe
For pupils, students and other people: providing information, answering tricky questions and encouraging critical thinking

Further information and details can be found here:

Benefits of being a member